Every season brings with it a checklist of home maintenance chores. Autumn in Virginia is all about pumpkins, hot apple cider and country fairs, but it's also the time to prepare your home for the coming winter months.
Today, most people use the word "Fall" for the most colorful of the seasons, and you might find it interesting that the name stems from "falling leaves," which typically need to be raked or blown this time of year. Which takes us to the first of 10 items on our Fall home maintenance checklist . . .
1. Care For Your Trees
Fertilization: Apply a slow-release fertilizer to replace lost nutrients and improve resistance to disease.
Hydration: Before Winter strikes, quench your trees' roots with a healthy dose of water using subsurface watering.
Planting: Fall is a great time to plant new trees.
Rake Leaves:

Cable, brace and prune your trees

before snow and ice hit. Not always recommended as a DIY job, so you might want to consult with

a Fairfax County arborist

.
2. Clean Your Gutters
Falling leaves can also contribute to clogged gutters, which lead to water damage. Cleaning the gutters prolongs their lives and minimize other damage. Clean them at the beginning of Fall, as dry leaves are easier to remove.

Periodically inspect gutters for rust and other damage, which may mean it's time to install new ones.
3. Do an Exterior Inspection
Roof: Check for damaged or missing shingles; look for signs of rotting wood; make sure vents and fans are functioning properly; and check that flashing is secure.
Windows: Check glass panels for cracks and breaks and inspect frames and sills for holes which allow moisture leaks.

Old windows are one of the biggest causes of energy inefficiency in homes.

Consider upgrading to take advantage of more recent window technology.
4. Seal Gaps To Keep Out Critters
Check entry points in the roof like vents, plumbing stacks and loose tiles. Repair any roof holes and seal off other openings.
5. Clean Dryer Vents
Dryer exhaust duct fires are serious business. Inspect the vent and hose for any blockages and clean if necessary.
6. Deep Clean the Kitchen
Keep the heart of the home healthy and sparkling by following these great tips from Reader's Digest.
7. Conduct an Energy Audit
The U.S. Department of Energy suggests conducting an annual energy audit of your home. You can hire an expert or they'll walk you through doing one yourself.
8. Schedule a Chimney Sweep
Regular chimney inspections can help protect your home from fires and carbon monoxide poisoning. The Chimney Safety Institute of America has some great suggestions for finding a chimney sweep.
9. Add Weather-stripping For Energy Efficiency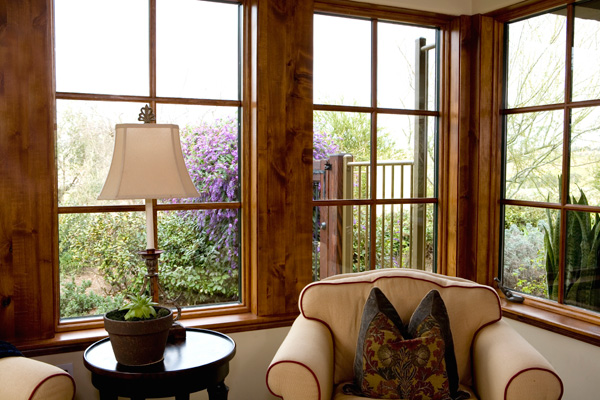 Worn out weather-stripping on windows and doors allows cold air to come sneaking in. Replace any old and tired weather-stripping before the winter chill sets in.
10. Stocking Up For Winter
Winter often brings storms that can close roads and leave you housebound for several days or more. Make sure you have the right supplies on hand before a storm hits. Think soups, baby formula and ample bottled water. The National Weather Service has a great list of recommended items.
Get a jump start on your Fall home maintenance checklist today and make sure your home is running in peak condition before winter sets in. All there will be left to do come Winter is throwing a log on the fire, kicking back and sipping your hot chocolate.